Bestseller BUNDLE: Leopard Print Sling + Charcoal Postpartum Leggings
Bestseller BUNDLE: Leopard Print Sling + Charcoal Postpartum Leggings
---
More supportive than your BFF
The world's most comfortable maternity and postpartum leggings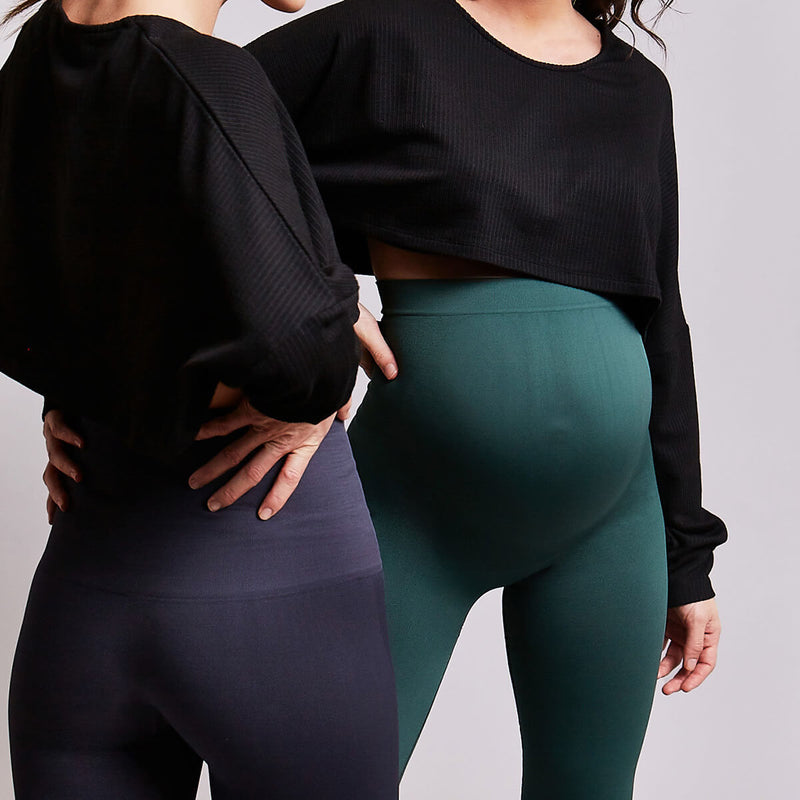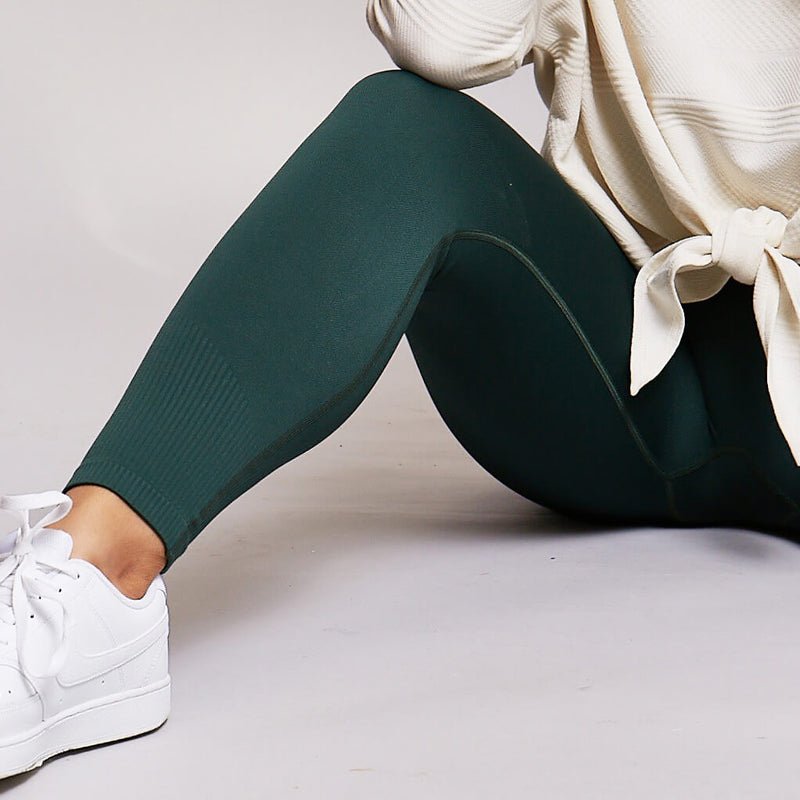 Flexible bump support to stay with you while you grow
Under booty compression to give you that little lift
Graduated compression from ankle to thigh to keep blood flow moving and swelling down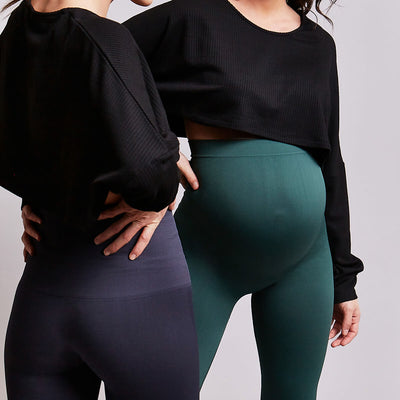 Flexible bump support to stay with you while you grow
Under booty compression to give you that little lift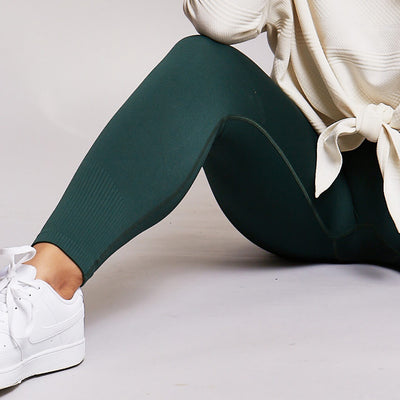 Graduated compression from ankle to thigh to keep blood flow moving and swelling down
"Absolutely LOVE these"
"They're so comfortable and they make me feel so confident in myself which is so important right now!"
Rose
"Most Comfortable Leggings"
"Wish I'd found these sooner! Super comfy fit, not too tight around the bump, aren't see through, most comfortable leggings I've bought" 
Grainne
"Amazing Fit. So Comfortable"
"I bought them for my daughter she is delighted with them and can't believe how comfortable they are"
Lisa
We won't judge you if you never take them off...
We've got you covered
Bump support for months 5-9 of pregnancy.
High rise for that postpartum compression.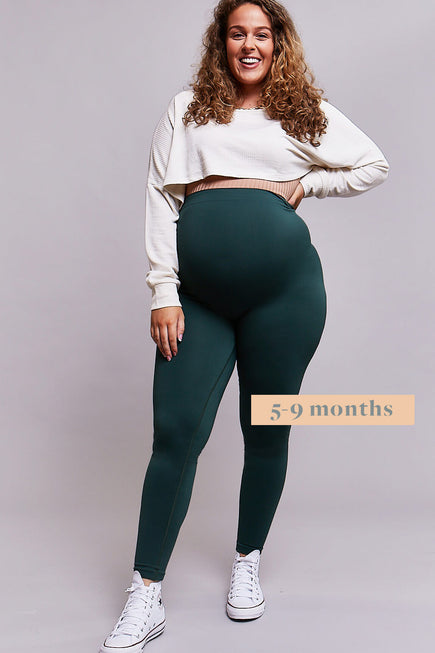 Made for comfort from sustainable materials
Our leggings are made from Q-NOVA® a recycled nylon.
Q-NOVA® is an ultra lightweight and breathable fibre with excellent dying quality allowing us to create colours that won't fade with wear. Q-NOVA uses less water and emits less CO2 in the production process than other fibres, and is Higg index, EU Ecolabel, and Global Recycled Standard certified.

Yep, it can get a little complicated, but it matters to us.
Great quality!
The leggings are very soft but strong at the same time. The high waist holds my tummy in great. The wrap seemed very thin but once I put it on and put my baby in, you could see it was very strong. Maybe a little bit less elastic than I would like, but overall very pleased with the quality.
Most comfy leggings I've had!
I am in love with these leggings. At first they felt a bit stiff and cardboardy but once they are on they feel so snug and comfortable, I love them!
Haven't opened the sling as it's a gift but I had one for my baby and it's dreamy. So snuggly. Wish he could still go in it but he's definitely too big now!
Buy any two slings and save 20%
Something went wrong, please contact us!