More supportive than your BFF
The world's most comfortable maternity and postpartum leggings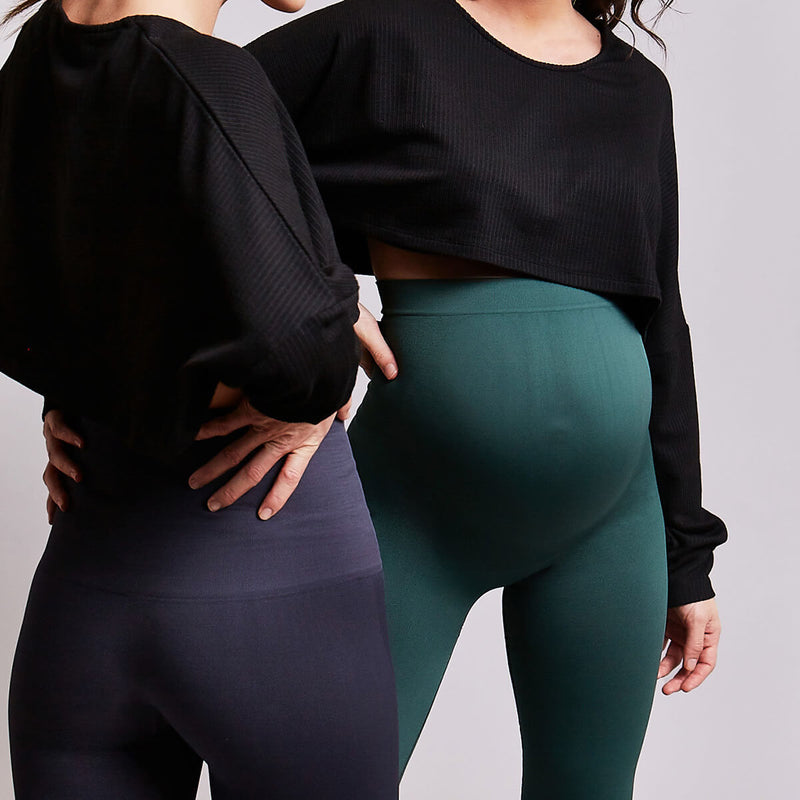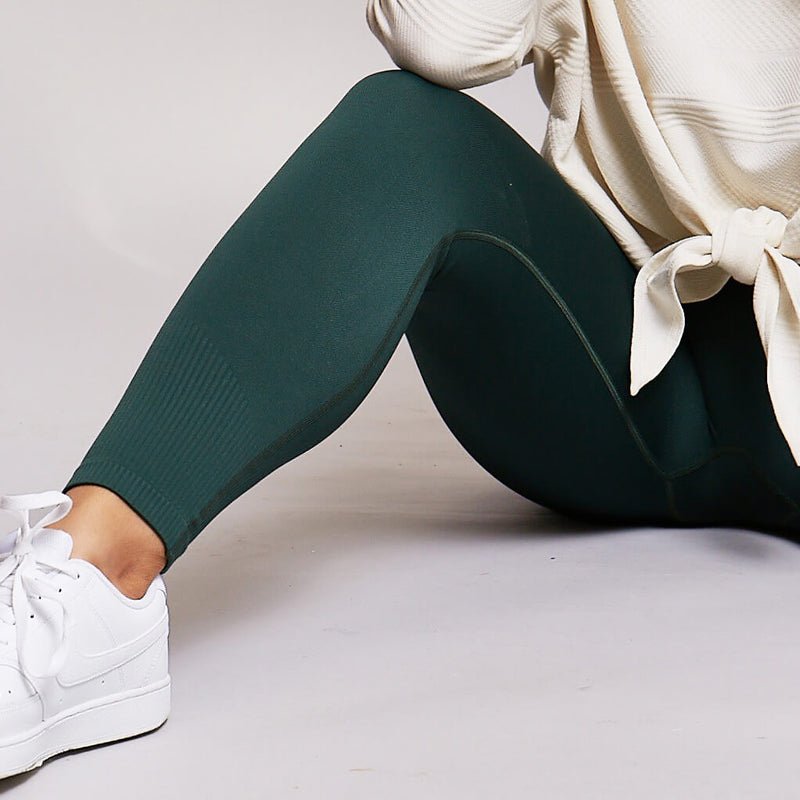 Flexible bump support to stay with you while you grow
Under booty compression to give you that little lift
Graduated compression from ankle to thigh to keep blood flow moving and swelling down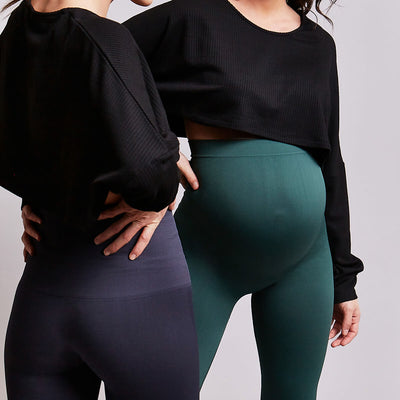 Flexible bump support to stay with you while you grow
Under booty compression to give you that little lift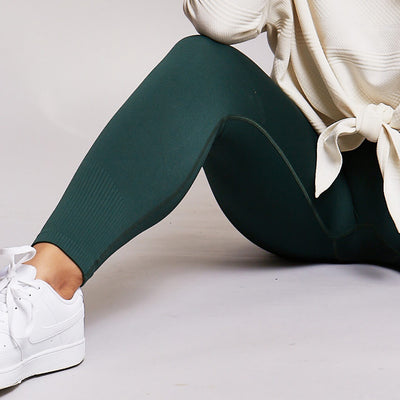 Graduated compression from ankle to thigh to keep blood flow moving and swelling down
"Absolutely LOVE these"
"They're so comfortable and they make me feel so confident in myself which is so important right now!"
Rose
"Most Comfortable Leggings"
"Wish I'd found these sooner! Super comfy fit, not too tight around the bump, aren't see through, most comfortable leggings I've bought" 
Grainne
"Amazing Fit. So Comfortable"
"I bought them for my daughter she is delighted with them and can't believe how comfortable they are"
Lisa
We won't judge you if you never take them off...
We've got you covered
Bump support for months 5-9 of pregnancy.
High rise for that postpartum compression.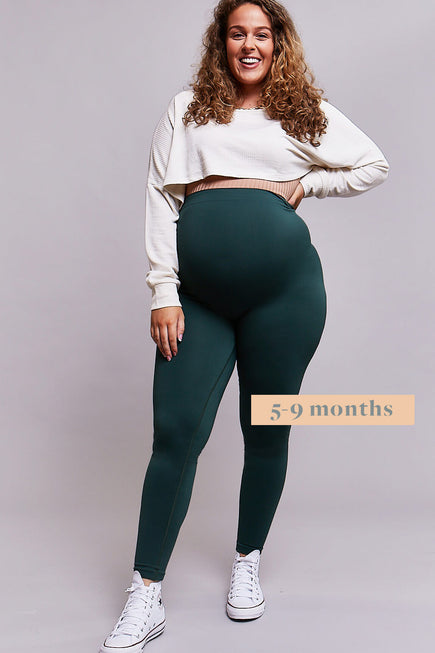 Made for comfort from sustainable materials
Our leggings are made from Q-NOVA® a recycled nylon.
Q-NOVA® is an ultra lightweight and breathable fibre with excellent dying quality allowing us to create colours that won't fade with wear. Q-NOVA uses less water and emits less CO2 in the production process than other fibres, and is Higg index, EU Ecolabel, and Global Recycled Standard certified.

Yep, it can get a little complicated, but it matters to us.
So comfy!
This is my second pair of these leggings - I got some after my last pregnancy and wasn't sure how they'd be different to any other leggings, but they are SO supportive and so stretchy. They fit me throughout post-natal changes, and afterwards without being too stretched. Im still wearing them at 6 months pregnant with my next baby, so thought I should order some more! Recommend to anyone - amazing quality and the most comfortable thing I have.
Great quality
I'm still pregnant, so wasn't able to fully try them, but I think they will be great and comfy. Purchased as the price was good and had lots of good reviews
Sooo comfy
I was pretty skeptical about paying £65 for leggings, but I am so glad I did. These are amazing! Fit like a glove, super comfortable, give some shape back to my 4 week postpartum body. Worth every penny
Postpartum leggings
Honestly postpartum or not these are the best leggings ever! The material is lovely and soft, the quality is excellent and they fit like a dream. I got a size M and was 2 weeks postpartum when first trying them in I'm 5,10 and around size 12 with baby weight. I didn't think I was going to fit in them but once you shimmy them over your hips they fit comfortably and are so flattering especially the butt lift and smoothing over your tummy. Seriously do not hesitate to buy!
Great and will recommend
Those leggings are great and i leave in them. Definitely worth it.
The best
Wore these today for the first time… so comfy and supportive after a section
Hoping the black leggings come back in stock!
Perfect!
I've really struggled with what to wear since having my baby three months ago, my body is constantly changing shape so I'm so glad to have found these leggings which are supportive, flattering and thick enough to wear out and about or crawling around the floor with baby! I'll be buying in more colours!
I finally feel good in my own skin!
So so SO happy with these. I've never written a review before but these leggings definitely deserve 5 stars. Thank you 😊 the best thing for my stomach since my section. I've really been struggling with my confidence and these leggings have really have helped my get that little boost I needed.
Love these!
Got these 5 weeks post partum and I absolutely love them. Great quality, thick and supportive!
The most amazing leggings!
Honestly, you need to start selling these in more colours! They are so nice to wear, and my body seems so much nicer in these! Please, please, please, we need more colours! I will be buying these like crazy!
Buy any two slings and save 20%
Something went wrong, please contact us!